Another installment of mini reviews, featuring three contemporary reads (but one with a twist).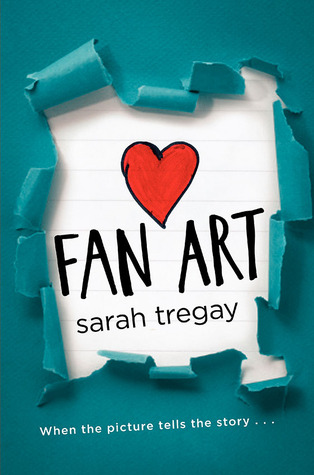 Fan Art by Sarah Tregay

The rundown: Fan Art is a super fluffy LGBT romance about Jamie, who is in love with his best friend Mason. The problem? Jamie's pretty sure Mason's straight, and Mason has a strict 'no dating in high school because what's the point?' rule. Surrounding Jamie are his peers in art class, determined to help get Jamie to come out to Mason and get the two of them together, and his colleagues at the yearbook commitee, debating whether or not to publish an LGBT comic in the school yearbook.
My thoughts: Fan Art is strictly a YA contemporary romance novel, and that's what makes it so great. The fluff is everywhere, and it's adorable. I felt for Jamie the entire way through. I shipped it along with his pals in art. I could not put this adorable little hardcover down. Well, I didn't want to. I read Fan Art in two sittings, as it was very easy and light to get through, which was not a bad thing at all. If you're looking for a light read, a romance, and/or an LGBT read, I highly recommend Fan Art. It just makes you feel so warm and fuzzy. Seriously. So. Adorable.
4/5 stars. Check out Fan Art on Goodreads.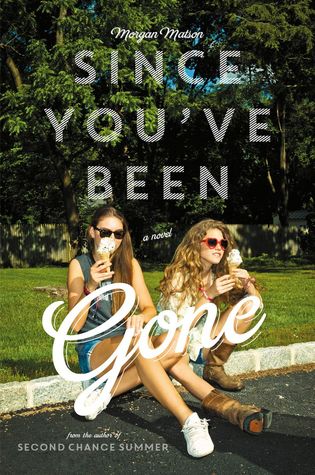 Since You've Been Gone by Morgan Matson

The rundown: Sloane and Emily are best friends - really, Sloane is Emily's only friend. But one day Sloane (and her family) disappears without saying where she's going or when she'll be back. All she leaves behind is a list of things she wants Emily to do while she's gone. If conservative, quiet Emily completes everything on the list, then she will find her friend, according to the only note left for her. Without Sloane, Emily is lost. But as she attempts to complete each task on the list, she discovers things about herself - and her friendship with Sloane - that she had never before realised.
My thoughts: This was a really fun read. It took me a while to get through as I was coming out of a reading slump where I hadn't been able to finish any books I'd started, but I finished this one. I questioned Sloane and Emily's friendship, because Sloane seemed like a pretty terrible friend, but not so much that I got annoyed. I really enjoyed the character development, which was really what this book was about to me. It was about Emily finding who she truly was, and that she didn't need Sloane to do that for her. Since You've Been Gone was a fun read, and I enjoyed discovering how Emily got through each number on the list, and made friends along the way. It didn't blow me out of the water, but it didn't have to.
4/5 stars. Since You've Been Gone on Goodreads.



Burn For Burn by Jenny Han and Siobhan Vivian

The rundown: Three very different girls are tired of how their lives are going. Lillia was wronged by a boy and tries to protect her sister from the same fate, Kat is sick of the rumours being spread about her, aided along by her ex-best friend, and Mary is back to the island they all go to school on, ready to seek revenge on someone from her past. The three girls team up to exact their revenge, but what happens when that revenge is taken too far?
My thoughts: Let me just start off by saying this book is not what I expected. I assumed it would be Mean Girls in book form, but there are several hints in this book that this is more than a realistic YA read. I don't want to spoil it, but one of these girls is hiding something big that aids along in their revenge exacting. This book gets dark, so if you go into it expecting something trivial and light, you will be taken by surprise as I was. I really need to get my hands on books two and three to see the aftermath of their revenge. I was spoiled on one big happening (DO NOT READ THE BACK OF THE NEXT BOOKS BEFORE READING THE PREVIOUS ONES), and damn. This series does not hold anything back. If you like a little something more with your contemporary high school fiction, give this series a shot, because it might just surprise you in a good way. The feel of it reminded me loosely of Stephen King's Carrie.
4/5 stars. Check out the Burn for Burn series on Goodreads.